Eco-friendly Varaka using 100% recycled paper as raw material for its production, continues its investments by following all kinds of technologies that will prioritize its environmentalist identity in all its fields of activity.
The wastewater coming out of the process is treated at the facility, which was established with an investment of 7 million euros and consists of a state-of-the-art technology, physical, chemical and biological treatment units, and is discharged below the required criteria. In addition Varaka has decided to realize a project, which will be the first in its sector, in 2023 to recover the discharged water by signing an investment of 6 million euros.
Varaka produces all of the energy it needs in its cogeneration facility with a capacity of 40 MWh by protecting high technology and environmental consciousness. Thanks to these productions, Varaka is able to offer more sustainable products to the sector. In order to ensure continuous product quality and productivity, production is carried out using automation control systems (DCS) and quality control systems (QCS) in accordance with Industry 4.0 by working with the leading technology companies of the sector at every stage of production.
They are continuing their 5 different projects that need an investment of approximately 10 million Euros, which they will implement within the next year, by rapidly continuing the investments that will provide high energy savings without sacrificing technology. Its facility, ranked 397th in the ISO 500 list for 2021, has a production capacity of 200,000 tons/year and produces Fluting, Testliner (Brown), Kraft (Imitation), Kraft, Bag Paper in the range of 70-170 grams/m2.
By means of its projects whose feasibility has been completed, they will expand the production range and increase the paper production capacity to 300.000 tons/year with new products within 2 years. In parallel with paper production, Varaka plans to enter the corrugated paper and cardboard sector with strong steps with an investment with a capacity of 150.000 tons/year in the first stage, the feasibility of which has been completed in order to complete its integration in this industry.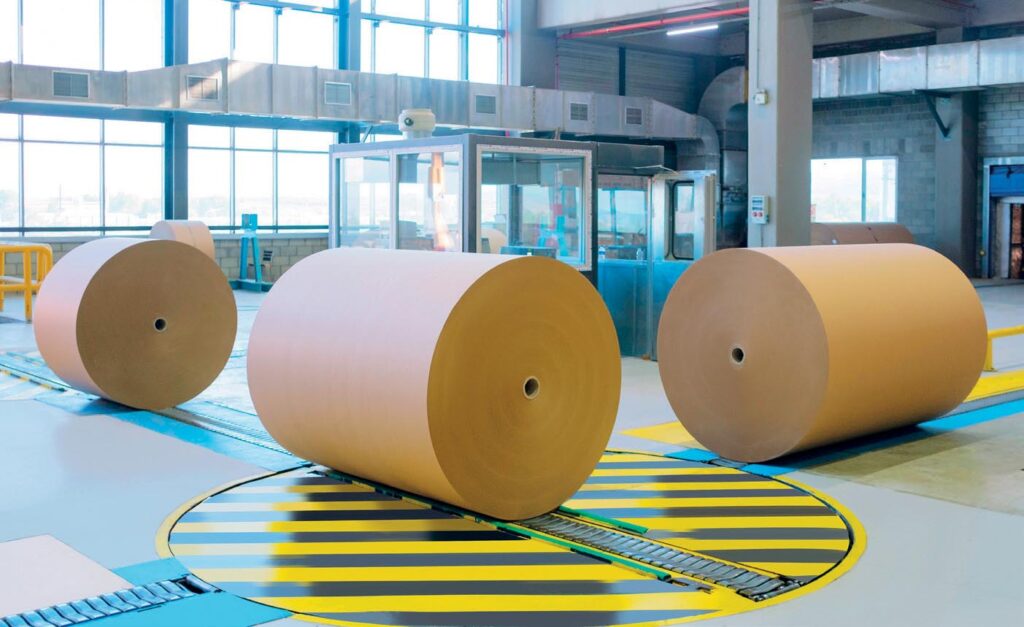 The feasibilities of the SPP and Biomass Energy investments, which they are carrying out in order to strengthen these investments, have also been completed. They reach out to their customers easily and on time by combining the deadline demands, one of the most important parameters of the sector, with the logistics power of the transfer company within the group in addition to their location in the center of this market.
In the same time, they easily export to many countries, in particular Europe, via Turkey's busiest ports Aliag˘a and Gemlik, which are only an hour far away from its factory. With the synergy of Albayrak Holding behind them, they will continue to reflect their strong stance to the Turkish economy by creating the Varaka family culture with all our employees and management, and by taking innovative steps together with the impact of this culture.