Just months before the start of the war, JCS Kochavinska Paper Factory decided to invest in its fourth Maflex converting line. This time, it was a complete consumer line with all the latest technical innovations.
The line consists of:
GAIA 100, core maker able to run up to 140m/min, with on-board flying splice for cardboard reels and fast changeover of the core diameter.
3 Unwinders UT250 (for reels up to Ø2500mm) with predisposition for Flying Splice.
HERACLE embosser/laminator (600m/min) with Automatic Roll Change feature, a tool-free changeover of the upper steel roll completely from the Operator Panel. This is done in less than 3 minutes without breaking the upper web. The simplicity of the upper steel roll storage offers an endless possibility of embossing rolls. JCS Kochavinska Paper Factory chose 3 upper steel rolls (1 for kitchen towel DESL and 2 for toilet rolls DECO).
Consumer HERMES rewinder, with servo-controlled axes, can quickly adjust parameters to create perfect winding control. All the parameters can be saved on recipes and can be easily recalled with an automatic setting of the machine (including core size modification). HERMES rewinder can run 600m/min, up to 40 logs/min.
IVI Tail Sealer, with latest Seal-up technology, able to run up to 40 logs/min.
LA200 Log Accumulator, storing logs with max diameter up to 200 mm.
HESPERIA 4c, a 4 channel Log Saw with Automatic Universal Clamps, able to cut diameters from 90 mm to 200 mm. Maximum arm speed is 240 rotations per minute.
The line is also equipped with the Maflex Smart Camera System. A series of cameras are strategically located in the most important areas, allowing for real time control and fine-tuning adjustments. The videos can be viewed directly on the control panel or remotely on any device and are available for up to 30 days.
When combined with PEGASO, Maflex's Smart Monitoring System, operators and production leaders are able to remotely check the line status and efficiencies and make any necessary adjustments. With PEGASO, information can be accessible on the operator panel or remotely and can check, record and create reports for up to 30 days of production.
The system also provides real-time feedback of electronic parts (usage, average lifespan, etc.). PEGASO assists with preventative and predictive maintenance and is integrated with video tutorials for small maintenance adjustments. Personalized pages help operators and maintenance personnel to review drawings and order parts specific to the machines. Because of its machinery's modular design and experience in remote troubleshooting, Maflex proposed to go ahead by remote with the installation and start-up even if the period was difficult for Ukraine.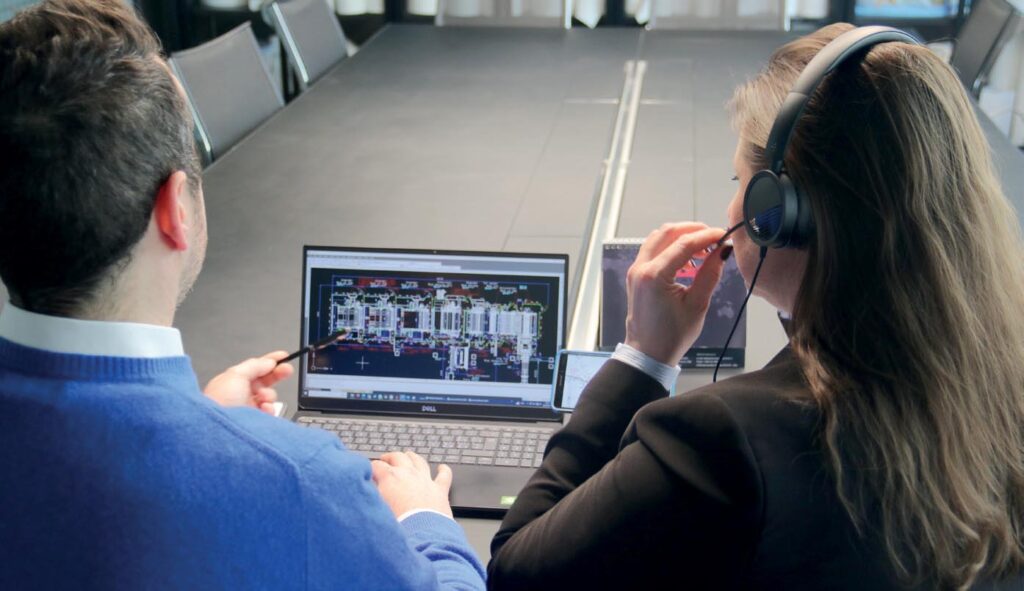 The customer trusted them and accepted the challenge. They shipped the line and the customer installed it without a Maflex technician on site. The technicians and after sales department, which included people speaking the same language as the customer, were connected to JCS Kochavinska Paper Factory by phone, videocall and teleservice devices.
This allowed them to guide the Ukrainian technicians step-by-step from the first bolt to the fine tuning of the line to the post-install training sessions. This installation was a great success for JCS and Maflex. Despite the ongoing war, JCS Kochavinska Paper Factory is proceeding with its operations, but not without troubles. Supply chain and energy stability are just some of the current difficulties, but they have carried on producing paper and converting it.
Stephen Hawking said: "Intelligence is the ability to adapt to the change". The capability to change and to adapt to the new situation is in the Dna of Maflex. The customer's needs are the company's needs. They continue to be ready to accept any challenges the future may present.